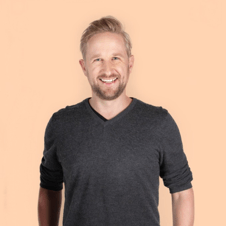 Sebastian Gruber
CEO – Business Development
Sebastian is one of the two founders and CEO of hi.health. In his role as CEO, he keeps the threads of the different departments together and always brings new ideas from customers and partners to implementation.
Before founding hi.health, Sebastian was employed at the management consultancy McKinsey&Company, where he supported corporations in the development & implementation of their growth strategies in the digital sector. Sebastian studied business administration in Vienna and completed his PhD in game theory and corporate management in Karlsruhe.
His personal experience has shown him how complex and costly our healthcare system can be. Much valuable potential is lost because people often do not receive the best possible care or are not reimbursed for all health services. By providing simple and unbureaucratic access, we are helping to solve these problems.